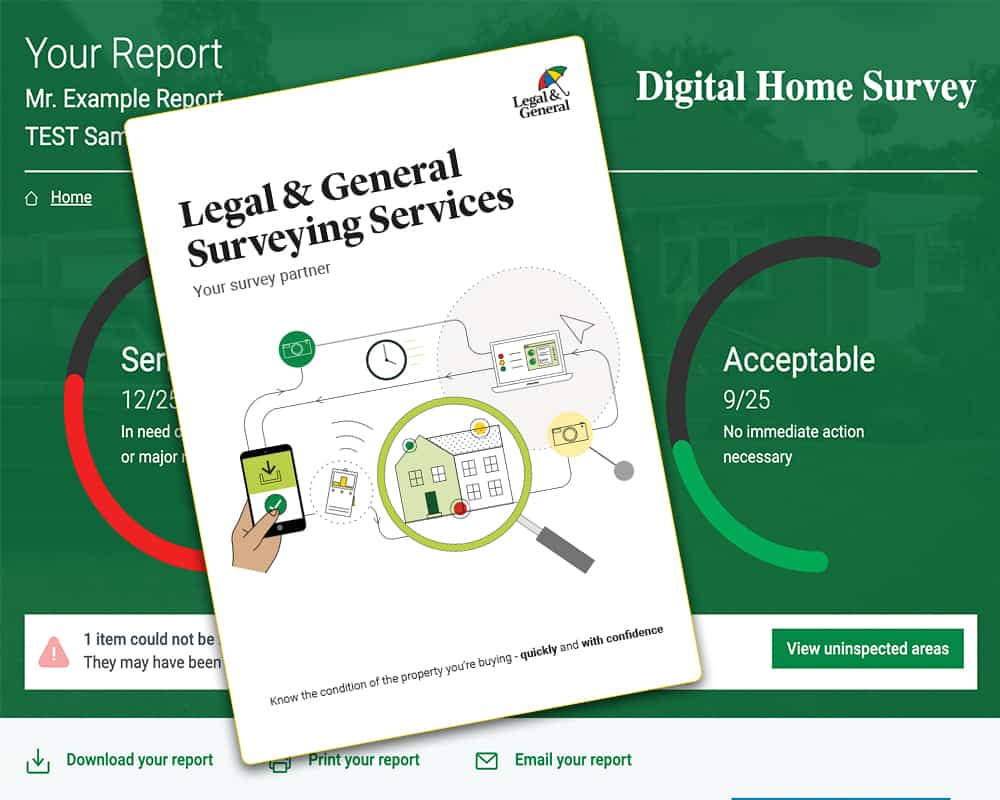 Time for something new
We get this question asked a lot. In the past, the only way to find out about your new property was to have a HomeBuyers Report. And to be fair, it's still something we offer today. However, times have changed and technology has enabled us to present you with a report which is produced by the same RICS qualified Surveyors but much faster. Gone are the days when the Surveyor had to go back to his office and type up a report before posting it to you. Now you can expect it to be sent straight to your smart device in a far more user-friendly fashion.
In short, the Digital Home Survey does everything a HomeBuyers Report does but in a way that is far easier to use. When you log into your report you get a dashboard that tells you how many Serious, Less serious and acceptable areas of attention. It doesn't stop there, you can share the report and even get local tradespeople to quote the cost to put any wrongs, right.